Jiyoung Han × Songan Kyung Group Exhibition
JULIENNE, 2021
Work Area: Exhibition Poster, etc.
Client: desk desk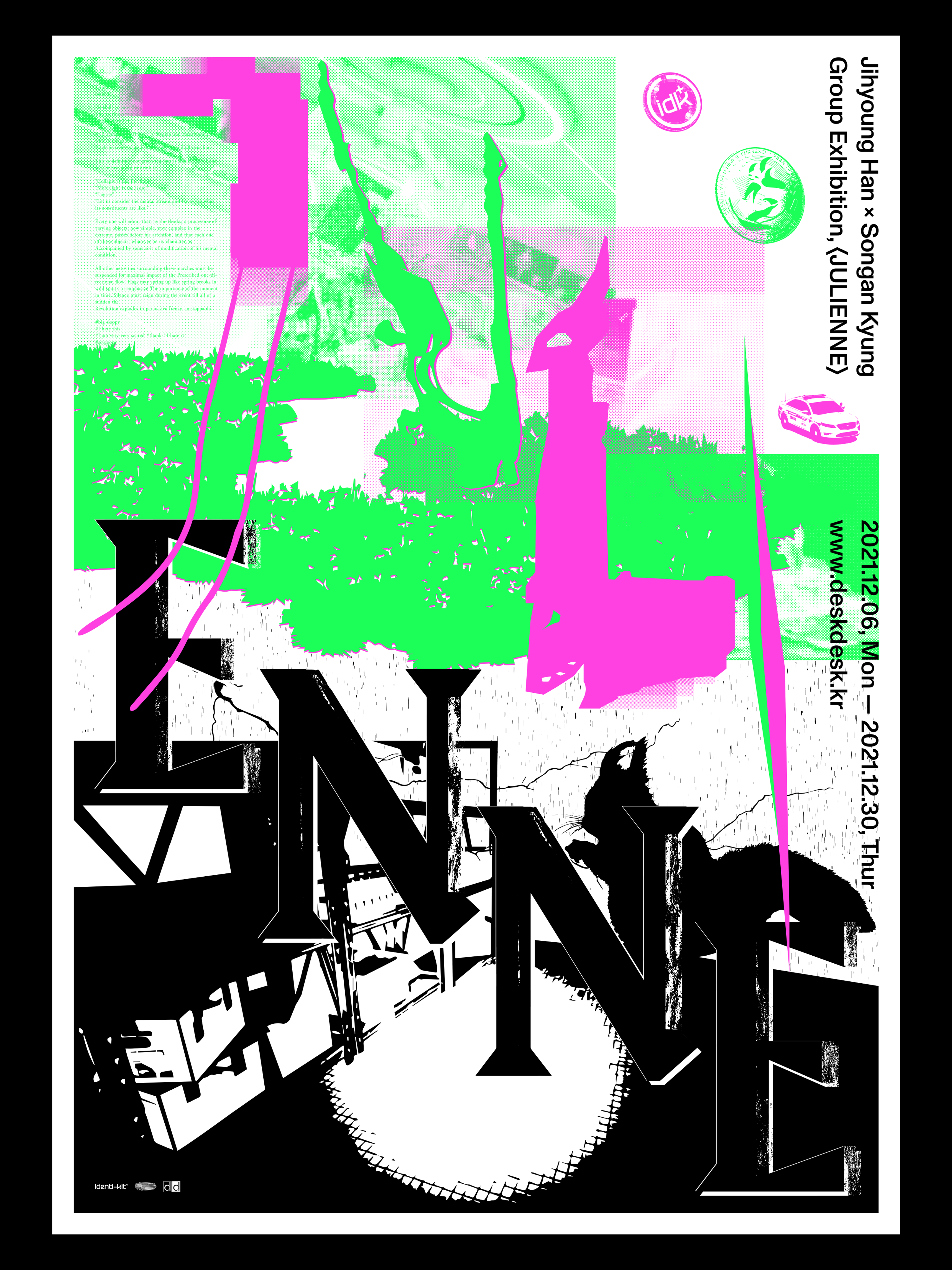 ---
'JULIENNE' creates 'strange cuisine' created by different interpretations and attempts at virtual environments through the loose connection of two artists, Songan Kyung and Jihyeong Han, who deal with different media. To this end, both artists try to shred the existing work that was presented as a single mass, and bring out the hidden cross-sections in it.

Meanwhile, they summon the fictional companies 'identity-kit' and 'Brotherhood Squirrel Pest Control' that appear in their narratives. Two companies that exist for similarly different purposes (realization of pseudo-science and the realization or resolution of unsolved cases) are suddenly located in the same place and become conscious of each other.


Applications︎︎︎
Poster (Square Ver.), 3000 × 3000px
---
---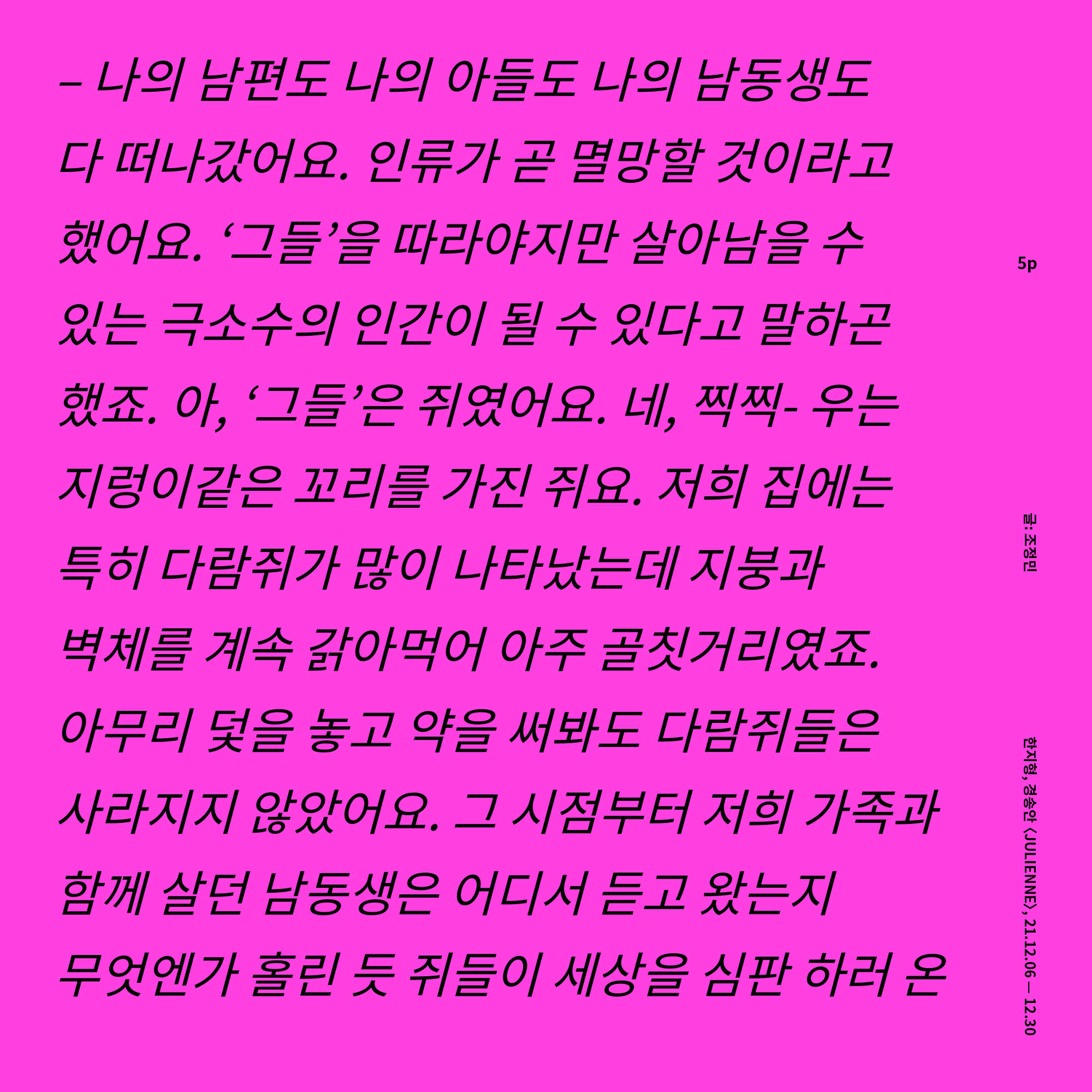 Applications ︎︎︎
Introduction Text Images / Text by Jungmin Cho
---
Exhibition Sketches ︎︎︎
1 — 7: Jiyoung Han / 8 — 10: Songan Kyung
---