Eun Kook Park's Solo Exhibition
Light Study, 2019
Work Area: Exhibition Identity (Poster, Printed Matters, Etc.)
Client: Eun Kook Park
---
This poster for solo exhibition of Eunkook Park. In his works, he has a lot of kinds of brush stroke. Through the exhibition, he shows the difference between the previous works and the new works, one of the most noticeable parts is the stroke.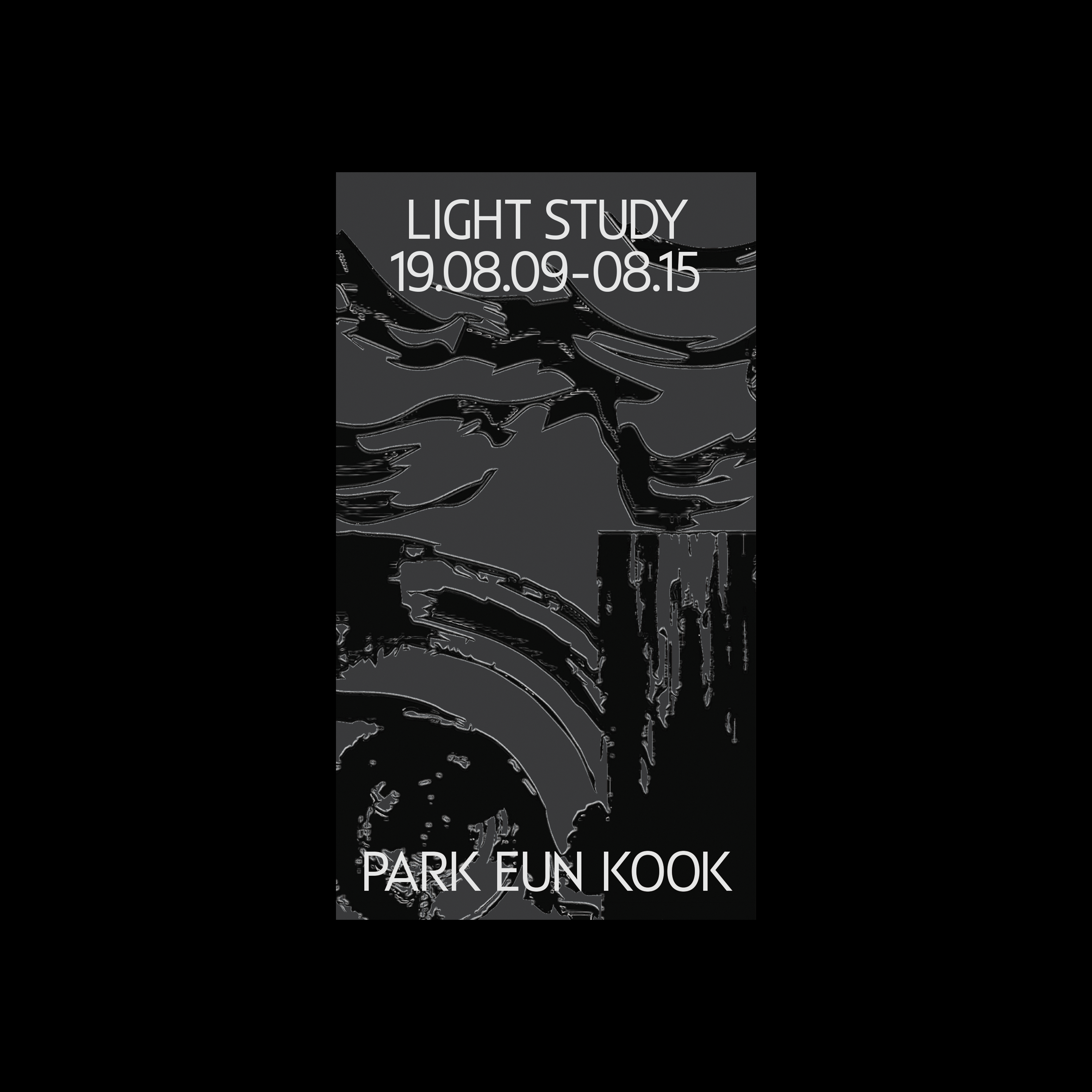 Applications︎︎︎
Handout, Postcard, Wall Graphic
---
On the screen divided up and down, each of the strokes shown by the artist were captured. The poster changes according to the sound recorded by the artist himself. As the artist organizes his past work and proceeds for a clearer future, the poster starts faintly and becomes more and more distinct.


Applications︎︎︎
Namecard, 90 × 50mm
---
︎︎︎ Visit to Artist's Instagram