SPEEKER Group Exhibition, The Rabbit Universe
The Rabbit, 2023
Work Area: Exhibition Poster, Leaflet, Banner, Etc.
Client: SPEEKER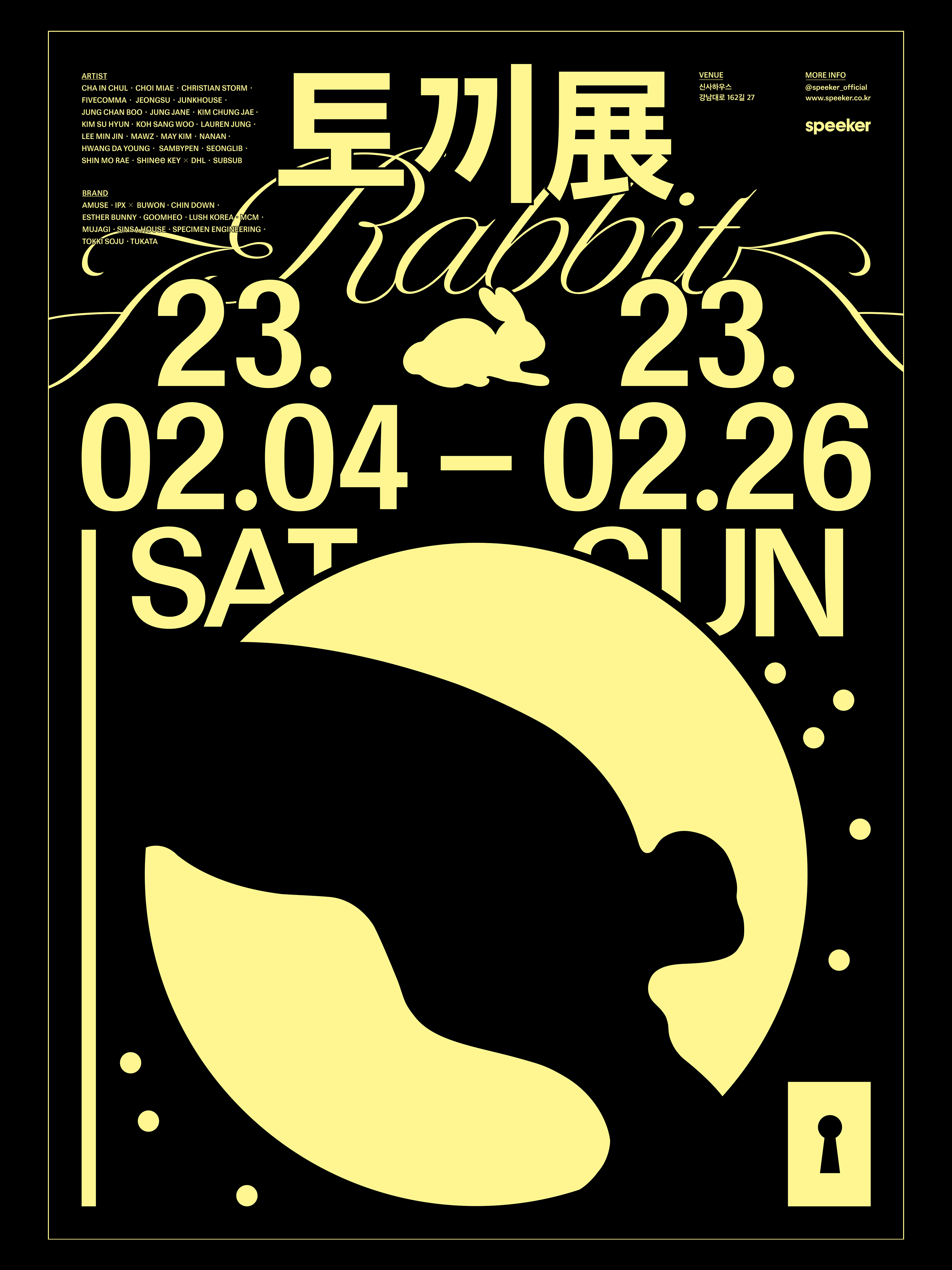 ---
Celebrating the Year of the Black Rabbit, the artist agency "Speeaker" planned a large-scale group exhibition. The exhibition was held in old buliding called Sinsa House, located in Sinsa-dong, Seoul, and as it was used as a residential space, each artist's room works as an important spatial feature. Anyway, the poster had to show the rabbit intuitively. Therefore, I made rabbit shapes by overlapping and cutting cursive letters of various sizes (used in the phrase 'Rabbit' in the poster). Over time, it changes into three different shapes of rabbits.
Moreover, in order to build the most important visual identity of the exhibition, the concept of rabbits (a.k.a moon rabbits) that people think of while looking at the moon was set. This is linked to the fact that the New Year is the Year of the Black Rabbit. In addition, just as imagining the shape of a rabbit in the space of the moon, I tried to connect each imagination created by the artist in the space of the "Sinsa House".


Applications︎︎︎
Printed Poster (Front) & Leaflet (Back), 594 × 841mm
Printed by TOP Process
---
Applications︎︎︎
Invitation Card & Case, Entrance Band
---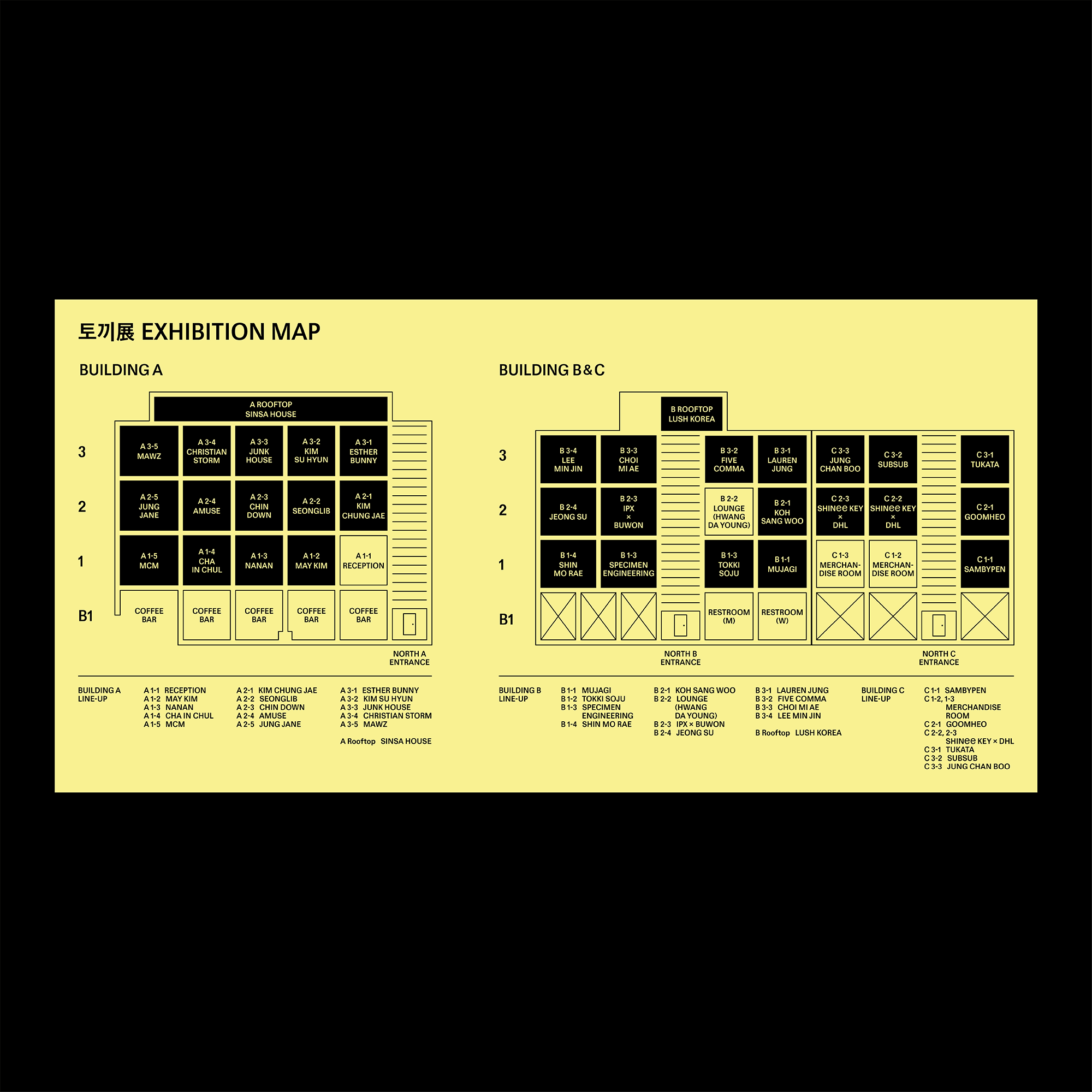 Applications︎︎︎
Banner, Flag, Floor Map, Signages
Rabbit illustration by SAMBYPEN
---
Exhibition Sketch︎︎︎
Photography by Hyejin Jeon
---