Kim Chung Jae Solo Exhibition
Newborn, 2022
Work Area: Exhibition Poster, Wall Graphic.
Client: Chung Jae Kim
---
Chung Jae Kim is artist based in Seoul, KR. He usually making a sculpture with the medium as ceremic, resin, etc. The title of his recent solo exhibition is 'Newborn'. I was reminded of the process of making a new sculpture out of a lump of dirt, just like his work process. So, I wanted to try making a 'new' typography 'born' from his sculpture. First, I photographed his work from various angles and printed it. Afterwards, I observed several surfaces of the sculpture, and from there I extracted surfaces that could act as text. As we know, the letter is shape and shape can be letter.
The various shapes separated from the sculpture may or may not look like letters in themselves. Forms that seem completely unrelated to each other were weaved and combined into one form. The letters created in this way also look like sculptures in themselves.


Applications︎︎︎
Motion Poster, 594 × 841mm
---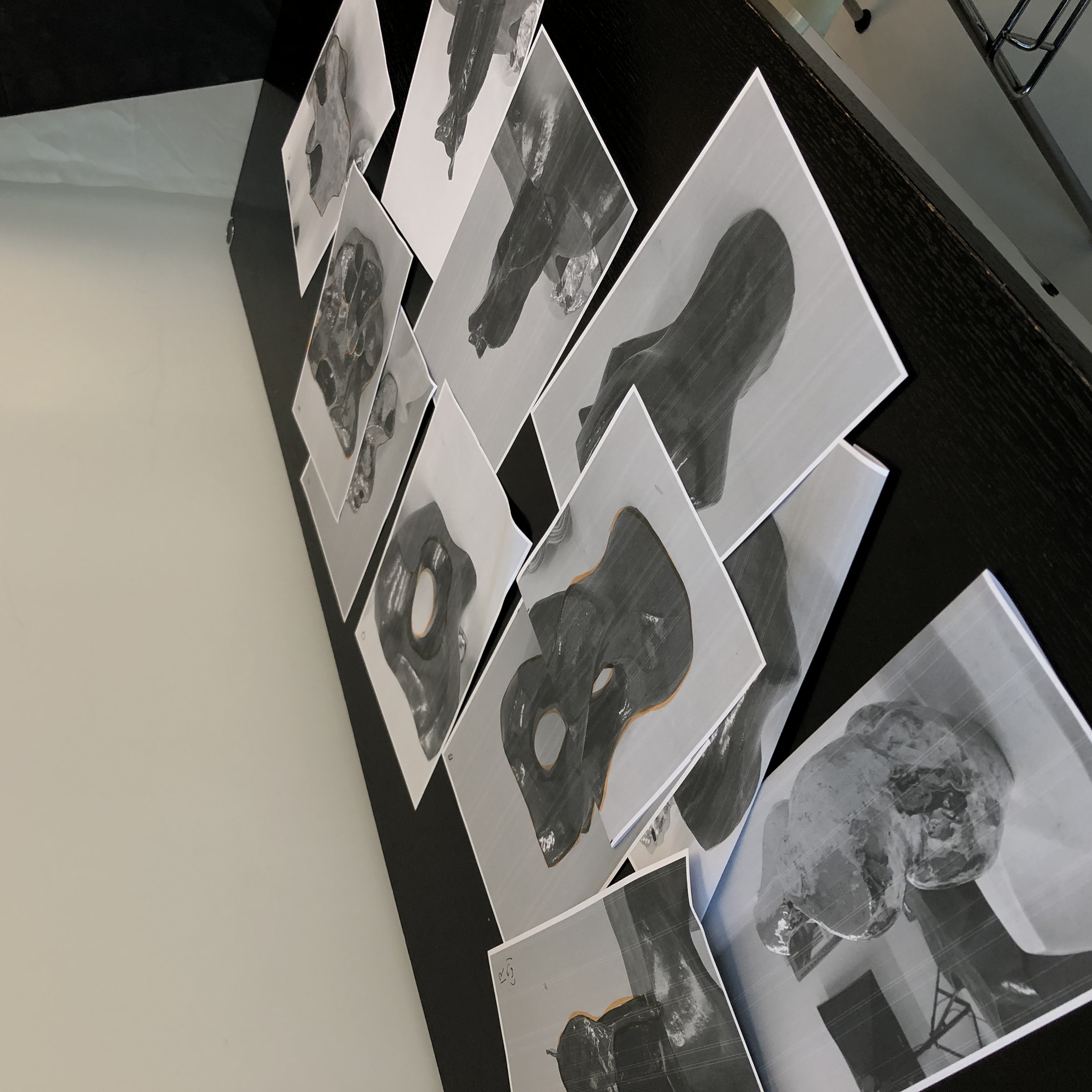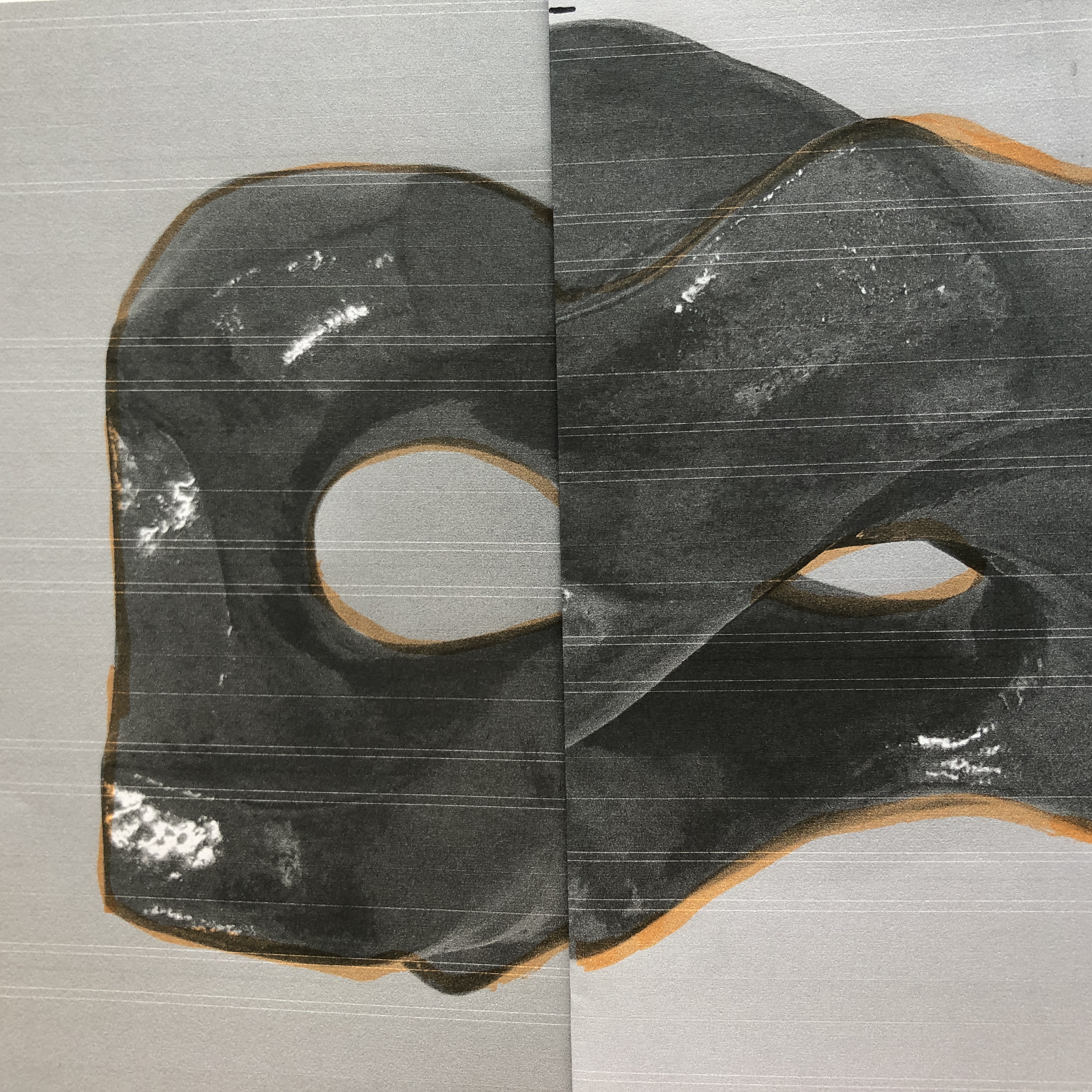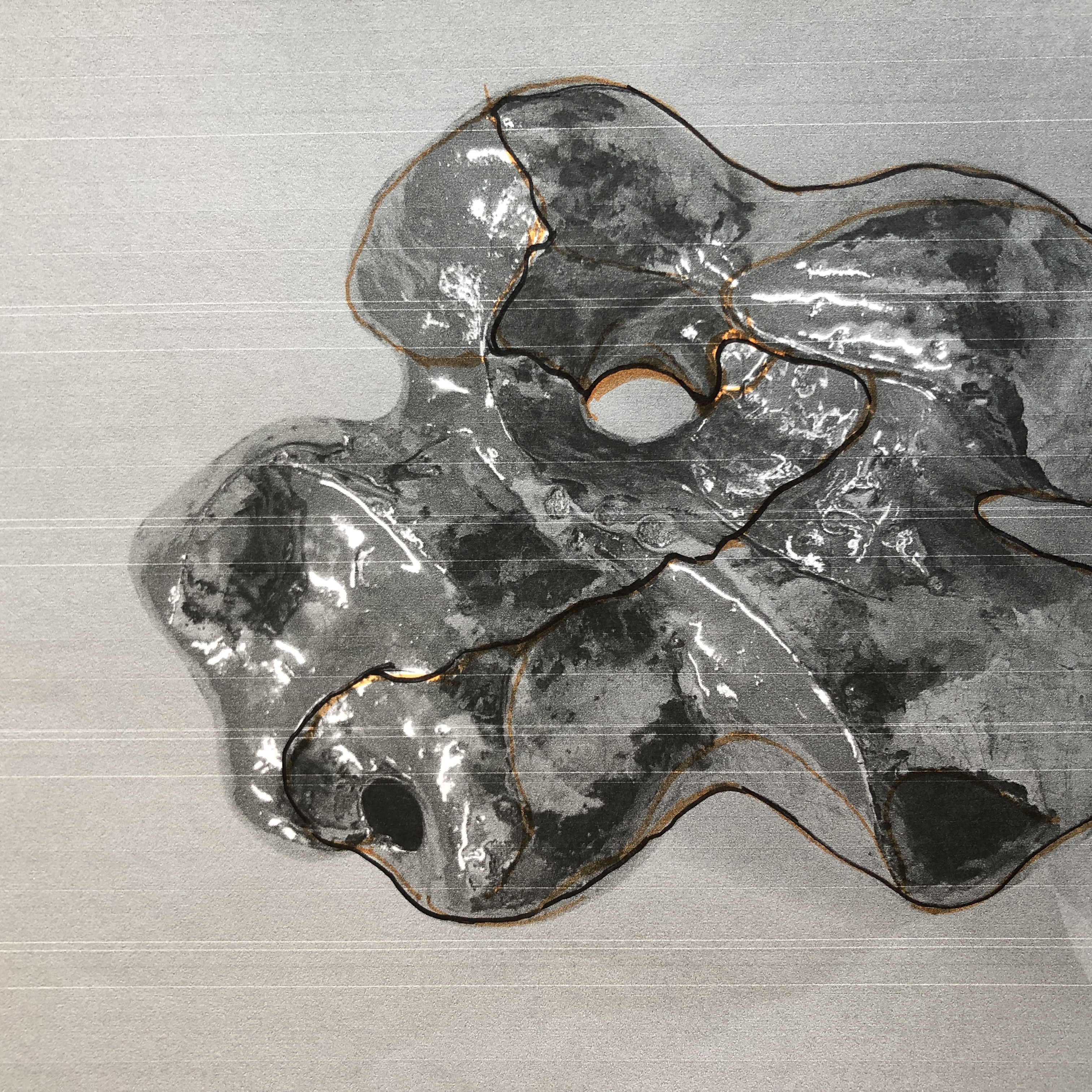 Lettering Sketches ︎︎︎
Work In Progess
---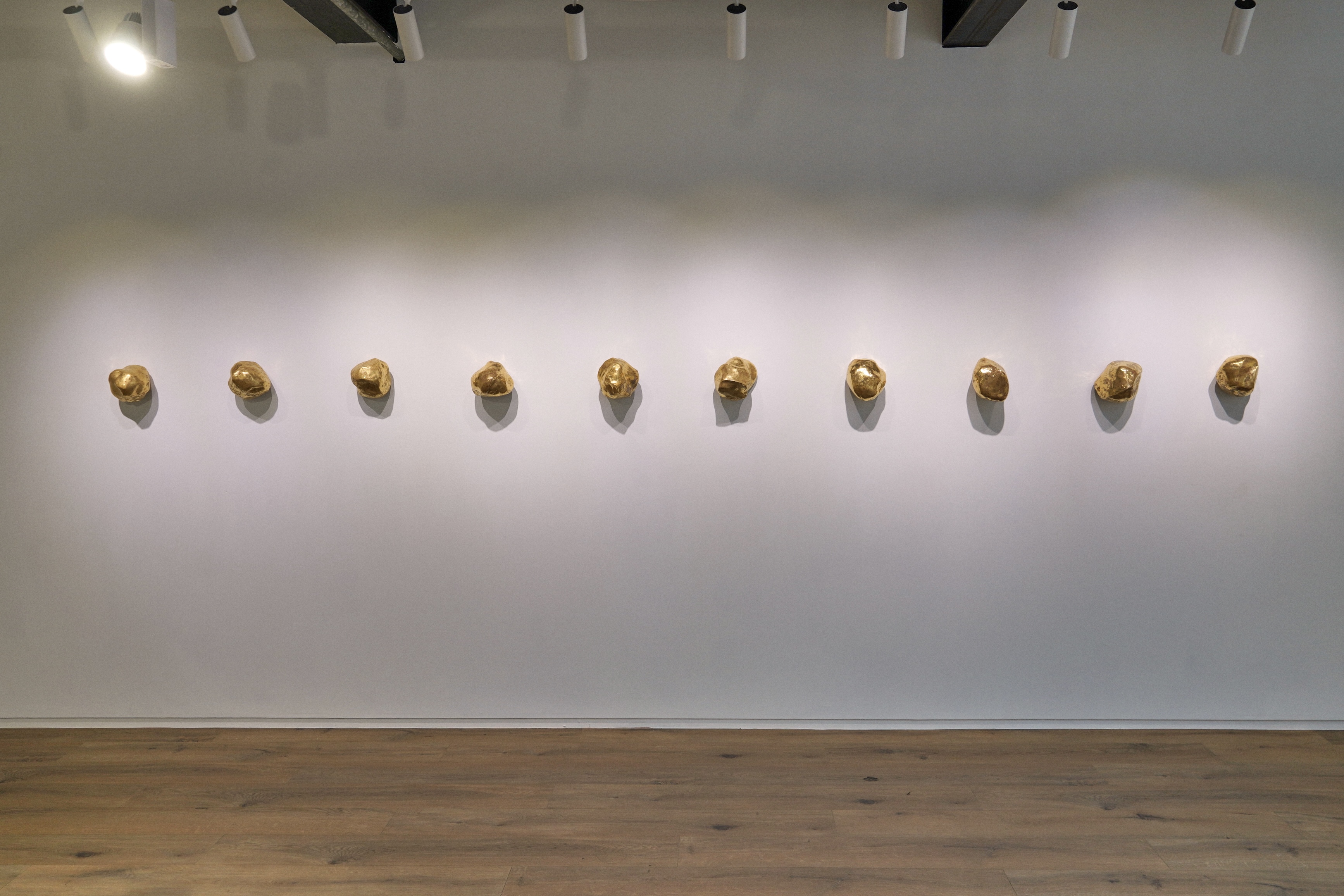 Applications︎︎︎
Door Graphic
Photography by Chung Jae Kim
---