Uljiro Virtual Exhibition
Sneak Peek, 2021
Work Area: Exhibition Poster, Web Banners, etc.
Client: desk desk
---
The main lettering is placed all over the screen, like a creeper and speaking of Sneak Peek itself. In addition, the letters are not separated from each other, and they are all organically connected. On an empty black background like a virtual space, I personally selected three images,People — flowers — horses are blurry and appear one after the other (GIF). And when one image appears, the other two images are treated with dotted lines, so even the shape is not visible. In other words, the text (lettering) covers the image, and the image covers another image.
And the act of covering up something has a feeling of 'ambiguity' or 'make obscurity'. So I wanted to use an ambiguous color that spans both colors A and B, and I ended up using mint, which is located between the first color that comes to mind when I think of the artist(Kim Uljiro), green, and its adjacent color, blue. In the end, the ambiguity here will be somewhere on the boundary.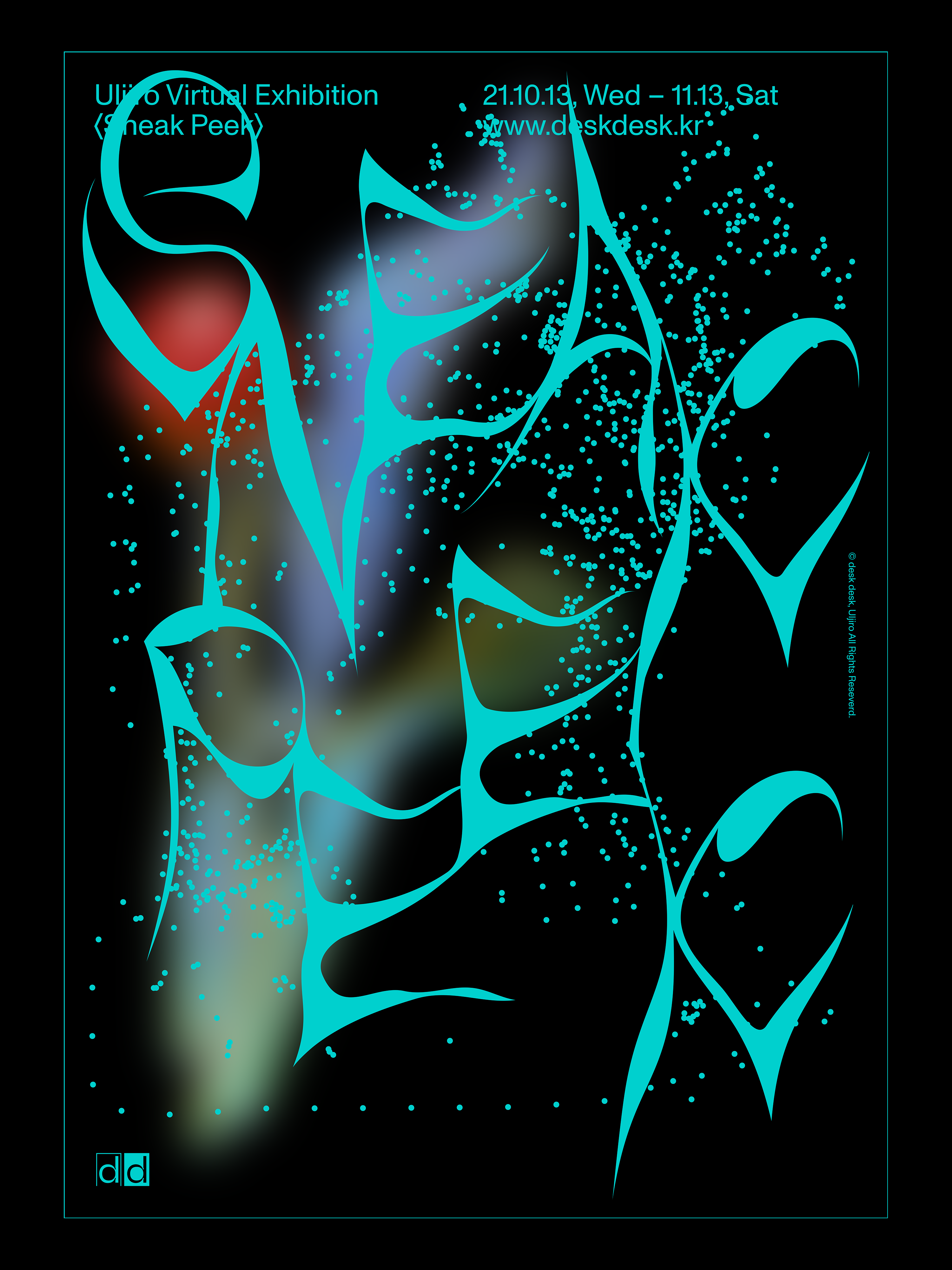 Applications︎︎︎
Motion Graphic
---
Applications︎︎︎
Poster (Square Ver.)
---

Applications︎︎︎
Web Banner / Dimensions Variable
---
Exhibition Sketches︎︎︎
www.deskdesk.kr
---
︎︎︎ Visit to 'desk desk' Official Website