Interior Design & Cunsultancy
SL Design, 2021
Work Area: Web, PPT Templete, Business Card.
Client: SL Design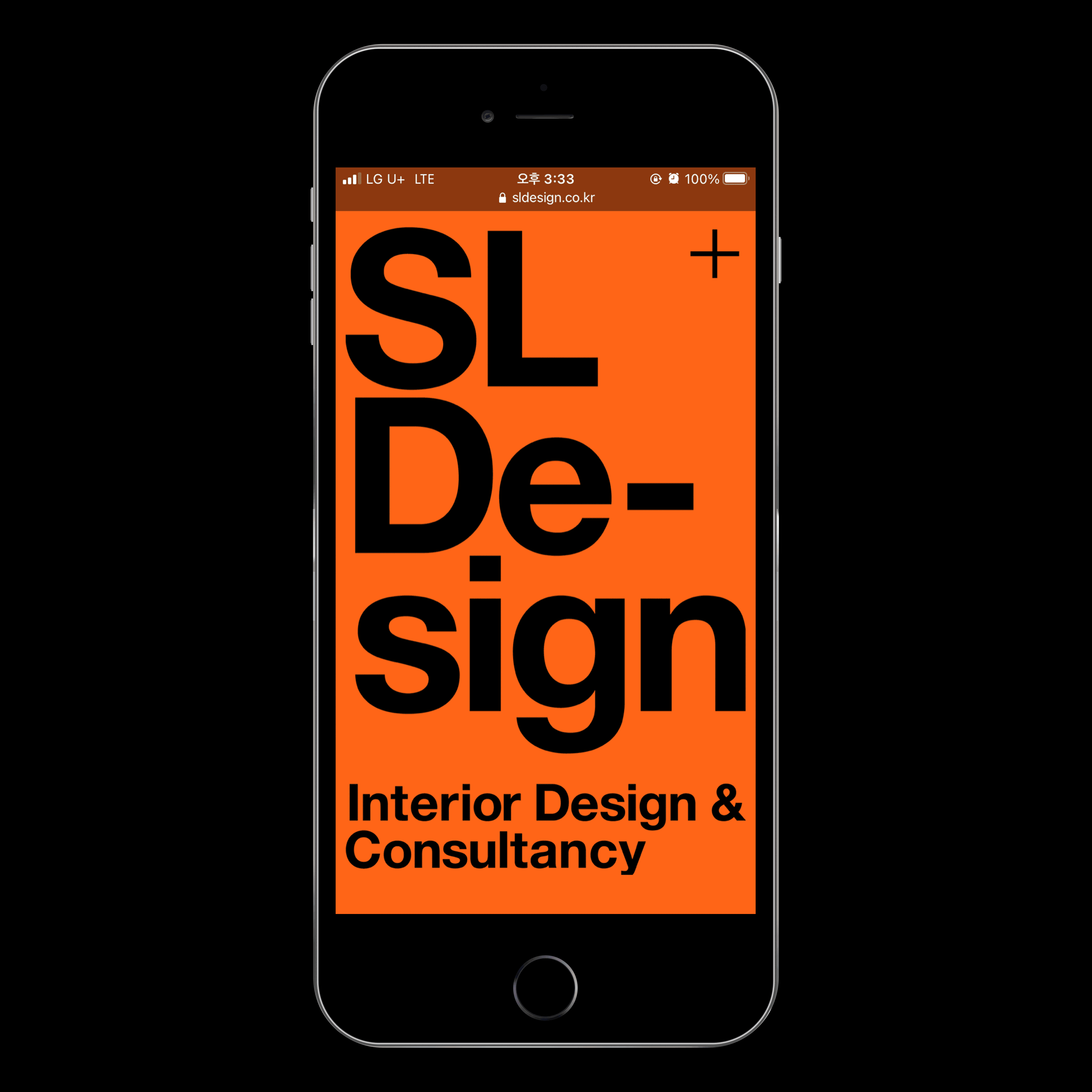 Official Website ︎︎︎
www.sldesign.co.kr
---
Since 2006, sl design has been working on various interior and construction projects. This time, overall, they wanted to rebuild their image. Based on the characteristics of the interior (architecture), it mainly deals with things with solid properties and their know-how that has been accumulated for a long time, the concept of the entire graphic has been "Bold."
Therefore, the typeface was selected as 'Helvetica Neue Bold', and the strong contrast between black and orange was intended to give it a bold-feeling. These two identities continue throughout the website.


Official Website ︎︎︎
Landing Page
---
Presentation Templets ︎︎︎
Templete Cover
---
Business Card ︎︎︎
Front Side
---